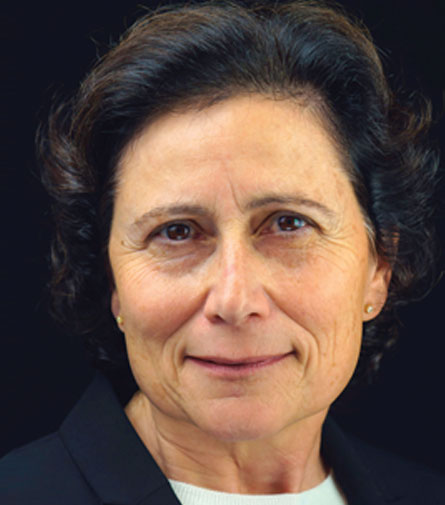 Penny Shikowitz, Founder and CEO
The proper collection and utilization of data plays a crucial role in enhancing any healthcare initiative, and remote patient monitoring (RPM) is no exception where the recent data-enabled developments in the field is broadening scope. RPM technology promises to be a game changer by enabling the monitoring of patients outside of conventional clinical settings such as in the home or in rural and remote areas, where access to healthcare can be limited. By using a wide range of Bluetooth enabled clinical devices that capture patients' vitals, providers can ensure that patients adhere to prescribed treatment methods and recover as planned. Moreover, recent studies have shown that RPM can significantly help patients suffering from chronic conditions or those recovering from surgical procedures. To this end, organizations in the medical industry are continually seeking ways to implement RPM solutions to reduce costs, increase revenue, and improve patient outcomes. However, to be useful, the delivery of the data must be flexible and responsive for optimal analysis and decision-making. This is where North Carolina-based OnTrack Technologies comes into the picture with their secure and cloud-agnostic Data Delivery as a Service solution, powered by OnTrack's Adaptive Data Exchange (ADE) technology that provides for easy assimilation and realtime processing of healthcare data, facilitating cutting edge ML and AI-based analytics initiatives.
In a conversation with the editorial team at MD Tech Review, Penny Shikowitz, Founder & CEO, and Dirk Smith, the VP of Sales & Engineering at OnTrack Technologies, speaks about the company's background, the features and benefits of its offering, the client onboarding process, a successful case study to further highlight how they help customers to attain desired outcomes, and lastly, about their roadmap.
Could you provide a brief background about OnTrack Technologies?
I Started the company in 2005 building custom miniature interactive relay and communication devices for government and military organizations. The devices captured biometric data as well as environmental and geospatial information. Our systems relayed the information captured from forward operating units to command centers in North America. As we began deploying more of these systems it became clear that there was an unfulfilled need for this type of product in commercial markets. We expanded and refined the systems into a robust Data Delivery as a Service offering that could easily be applied across multiple market verticals.
Please walk us through the features and benefits of OnTrack Technologies' solution for remote medical monitoring systems.
We are completely agnostic about the data that our system captures and delivers. OnTrack's Remote Medical Monitoring (RMM) solution collects all the necessary information irrespective of the clients' devices and simultaneously automates the collection of biometric data, providing a more streamlined and economical system for patients and providers.
OnTrack's RMM solution collects all the necessary information irrespective of the clients' devices and simultaneously automates the collection of biometric data, providing a more streamlined and economical system for patients and providers
Our system not only allows patients to easily pair medical devices to their mobile phones and tablets, but also captures high-frequency biometric data from these devices and transfers it to the relevant provider for further assessment. For example, when a bio-metric measurement is taken, our system provides health related information that enables patients and care givers to take necessary steps for recovery. Physicians can access a detailed graphical representation of the medical readings and quickly identify specific areas requiring immediate attention, which translates to an enhanced level of patient engagement, resulting in improved outcomes.
Additionally, we enable organizations to gather real-time data by using pre-defined datasets which helps them optimize their information analytics capabilities, improve efficiencies, and take maximum advantage of data exchange technology. We also provide them with customizable dashboards for multiple users to achieve productivity and operational efficiency.
Please shed some light on your client onboarding process?
We believe that our device-agnostic, easily adaptable, data delivery technologies provide healthcare organizations with rules-driven workflows that help them increase performance and efficiencies. It enables customization of parameters to collect biometric data, generate necessary alerts when measurements violate pre-set boundaries, eliminate alert fatigue, and automate workflow processes. Adding to that, we help our clients determine if our solution is a fit, by providing them access to the system for testing and evaluation purposes.For example, we are currently working with a rapidly growing nephrology practice that currently serves approximately 4,000 patients. Their goal is to provide remote blood pressure monitoring for their patients, which is very important when it comes to kidney disease, especially for those patients requiring ongoing monitoring. They estimated that 90-95 percent of their patients would benefit from a remote patient monitoring solution. The practice standardized on two FDA approved blood pressure monitors, allowing patients to use their own mobile phones for accessing the RMM mobile app. We believe that each provider has their own unique needs - according to their specialities, so we work with them to evaluate and onboard the clinical devices that are specific to their needs. Additionally, this is where our system provides clients with a template-based, customizable and easy-to-use interface where they can easily monitor their patient population. This helps the practices manage their patient population efficiently and allows them to create customized templates to generate automated alerts for patients' personalized care plans. Once the patient's biometric data is captured, the system generates reports that facilitate CMS compliance requirements and expanded reimbursement opportunities.
Could you please cite a case study where OnTrack's RMM solution helped a customer address their challenges?
During our pilot with a local Nephrology practice we discovered that hypertension is one of the primary indicators of renal failure. Traditionally, patients were asked to self-administer and maintain a manual log of their blood pressure readings at home, then the Nephrologist and patient would periodically review the blood pressure readings along with other health related information to determine their optimal course of care. This process could take several weeks or more depending on the frequency of the patient's in-clinic follow-up appointment. Many times, patients were not compliant in administering their blood pressure readings and maintaining the manual logs. After engaging OnTrack, they concluded that our RMM solution delivered the optimal frequency and granularity of real-time bio-metric data, while improving the communication channel between the patients and clinicians, with the goal of increasing patient engagement and improving outcomes. RMM enables them to monitor patients' health by evaluating realtime blood pressure measurements, providing automated alerts and notifications to patients and caregivers, including a reporting structure to support expanded reimbursement opportunities. We plan to publicize our findings in early 2021.
What are some of the future developments that you are looking to make for the company?
In addition to RMM, we have developed a geospatial awareness solution that supports a variety of use cases for measuring proximity as related to location with geopaths and geofences linked with date and time calendaring – one of which is an Alzheimer's patient tracking solution that can be embedded into wearable devices. In the wake of the COVID-19 pandemic, we've begun offering a workspace environment solution for our clients. We are experiencing demand for our solutions across a range of clinical specialties, as we continue to fine-tune our offerings and expansion plans going into 2021.