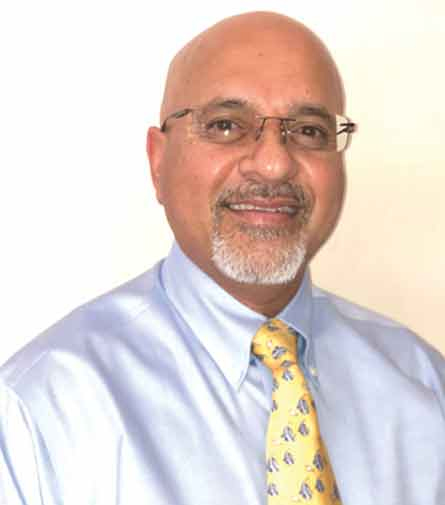 Gitesh Patel, CEO
As Chronic Care Management (CCM) and Remote Patient Monitoring (RPM) continue to deliver promising results in healthcare, hospitals and health systems are investing heavily in these services as part of their transition into a value-based care model. The new CMS regulations surrounding RPM are further enabling healthcare organizations to drive more patient-centric care with a sharp focus on reducing healthcare costs while improving the quality ofcare. While insurance companies, hospitals, and pharmaceutical companies gear up for bolstering their CCM and RPM initiatives, CA-based Sargas Pharmaceutical Adherence and Compliance (SPAC) International is supporting their endeavors with its CCM Cloud platform, Drug Adherence, Medication Therapy Monitoring (MTM), and Mobile Oncology Medication Therapy Monitoring and RPM technologies.
In a conversation with the editorial team at MD Tech Review, Gitesh Patel, CEO of SPAC International, discusses how his company has been providing ideal solutions for CCM and RPM in compliance with CMS guidelines and the value they can bring to clients.
Could you throw light on the genesis of SPAC International?
SPAC International started with providing medication adherence and compliance solutions in the industry for oncology patients. We then expanded our services to the CCM space and now function as a CCM, RPM, and a medication adherence company. We started our journey in 2011, and when CMS recognized CCM as a critical component of primary care in 2015, we acquired all the Medicare required ONC Health IT certifications for CCM. RPMwas introduced a few years later, and we have built our platform to accommodate the same. We call it the hru? platform, where we take care of the patients and ask them, "how are you today?"to ensure that they are doing well every day.
What do you think are the primary challenges faced by your clients in the RPM space?
When CMS initiated RPM, Dr. Seema Verma, CMS Administrator, shared her opinion on the same, stating that if only someone had monitored her husband's arrhythmia remotely, they could have possibly prevented the stroke. Thereafter, she took up the initiative to reimburse for RPM to enable more active monitoring of patients while delivering better care, reducing healthcare costs, and providing a better quality of life for the patients. This is how RPM came into being and is now reimbursed by CMS, at $123 per patient per month.
However, there are a few hurdles that persist when it comes to deployingRPM. To begin with, if not the millennials, aged patients are not always tech-savvy and might not be able to operate a smartphone or a tablet.
Recently, Medicare came out with guidelines on RPM for the first time since it got unbundled from the RPM code 99091, allowing for billing of RPM services. To meet with these new guidelines, we will be providing the patients with an Internet of Things (IoT) box that can be plugged in, along with a weighing scale, a pulse ox, and a blood pressure unit. With the help of the box, the physiological data is captured and uploaded to our cloud-based system, enabling us to review it and share it with a physician to make medical decisions and bill for it.

As per CMS guidelines, all devices for RPM need to be medical devices. Another guideline from CMS requires us to have at least 20 minutes of interaction with each patient.This becomes particularly difficult because no patient wants to be on the phone with a case manager for 20 minutes. Within this predesignated timeframe, we need to review the patient data and their previous medical records, including blood glucose levels, blood pressure, and more, along with the problems they are facing, the preset goals, and the care plan implemented. So, a pressing question that has been broached is,"How do we engage a patient for 20 minutes on a call while reviewing the data weekly?" This is why Foley & Lardner and other law firms have come into the picture to change the rule. The requests and comments have been sent back to CMS, and we are hoping to see an updated guidance for 2021.

What are the key features and benefits of the solutions provided by your company?

We are serving several hundred physician practices and several thousand patients nationwide. We are adding to our list of physicians weekly and continuously growing in the CCM and RPM space. When CMS unbundled RPM, we decided to develop our cloud platform, Chronic Care Cloud, and add remote patient monitoring to it. We have partnered with specific companies to get API connections between the devices we provide and upload the collected data onto our cloud. If you take Apple or Google Fit, they connect with most medical devices. So, when our patient uses an FDA-approved Bluetooth blood pressure device or Bluetooth blood glucose device, which comes with an app, the data collected through the apps are then uploaded onto Apple or Google. From there, we capture the data into our cloud and display it in meaningful formats for our doctors to review and proactively monitor the patient's physiological data, ultimately preventing the patient from being admitted to the hospital.

At the same time, we are aware that not all patients will be able to operate the IoT box or the Bluetooth device, which might hinder data aggregation. So, we added a feature for our patients to log into our portal and review their readings. We partner with physician groups or hospitals based on what they are going to collect and ensure that they are reimbursed for their services. During CMS audits, we stand by our partners and have all the documentation ready. Our goal is to provide the best care to patients and reduce overall healthcare costs while strictly adhering to CMS guidelines.

Could you cite a case study where you were able to help your clients achieve their goals with your services?

As the pandemic broke out, we have activated our RPM toolkit for COVID-19, which helps monitor patients' temperature and oxygen levels remotely. The data collected through our system allowed for preventative intervention whenever a patient's oxygen saturation level dropped below 92 percent. This way healthcare facility could ensure the quality of care delivered remotely and proactively manages patients' health.

One of our clients, a doctor from Naples, Florida, has been with us since 2015 and attends to a large number of patients who are under our CCM and RPM program. Not just that, for patients that tested positive for COVID-19, this practice group went the extra mile to ensure that the patients stay nourished by coordinating with a restaurant on a daily basis and getting the food to the patients. This involved a daily 5 to 10 minutes of care coordination by their medical staff, while patients remain in isolation comfortably. With our Chronic Care Cloud, they could efficiently perform complex chronic care management, capture the call logs and total time for the month (at 5 mins per day for 15 days is 75 mins) to bill accurately to CMS and capture additional revenue.

What does the future hold of SPAC International?

Be it for CCMor RPM, we have always been at the forefront of technology to refine our solutions and services. We aim to make a difference in patients' lives through more IoT devices while reducing healthcare costs and improves MIPS score for our healthcare partners. We are partnering with companies like T-mobile, Verizon sothat RPM is more affordable and are cellular enabled, which would make it easier to collect the data from patients' homes and upload it to our cloud for better decision making.