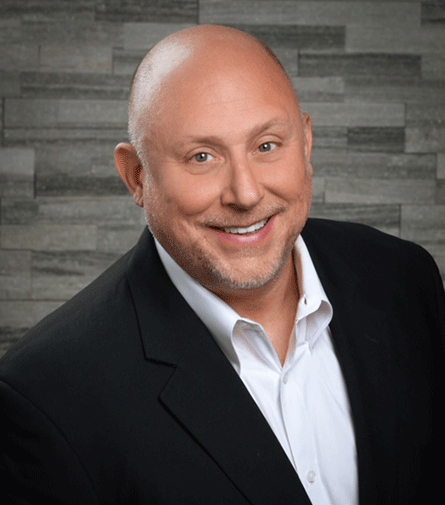 Matthew Read, Manager
It is a no brainer that Remote Patient Monitoring (RPM) can transform patient care significantly. However, RPM adoption comes with its fair share of challenges. A significant pain point for doctors revolves around the fact that most RPM solutions are made by tech companies who often overlook the implementational challenges that the software might present. As a result, doctors and their staff would require training and then investing a significant amount of time and resources to use it effectively. Doctors also struggle to make their patients accustomed to these software applications. What makes matters worse is that things are as seamless as expected on the patient side as well. Patients need a user-friendly, accessible, and simple solution—with all the benefits of a robust RPM tool. Though such specifications sound simple in theory, it isn't easy to have the best of both worlds in one single RPM software. Enter TrackO by MD-RPM!
"The existing players in the market viewed RPM technology more as a software than a software-as-a-service. That's why we decided to bring the change through a SaaS-model that could help physicians focus on the patients' health instead of running a software. As a result, we put together a model where we could manage the implementation and operations of the software, alleviating customers from the software issues per se," says Matthew Read, the Manager at MD-RPM. "Our SaaS-based offering, TrackO, alleviates all the technical challenges associated with the implementation of RPM technology and delivers a robust application for patients to gather information on vitals and share it with their doctors and family members without any hassle."
Built By and For Healthcare Professionals
The team at MD-RPM understood early on that a software product is only as successful as the adoption rate. Their goal was to help physicians minimize the churn, onboard patients and, manage them seamlessly. As such, they put together a whole front-end and back-end model that completely took care of both a doctor's and a patient's needs. "Our front-end customer service helps physicians develop an RPM program that's aligned with their vision, implement it, and run day-to-day operations. We cover everything from the ERM integrations to escalation protocols within the facility.
We also have back-end customer service for patients—which is the most important part of any RPM program," says Read. For example, when a patient is onboarded, TrackO helps doctors with patient education, supplies bilingual call monitors to assist them in expanding their clientele, and ensures that no patient on the system is left out. The company is in constant communication with the doctors' office to know if the patient is facing any issues. By doing all the heavy lifting, they make sure that doctors focus on the patient's health.
We will always strive to empower patients in their quest for better health
On the patient front, TrackO offers a unique remote health management application that allows them to track their vitals and communicate it with their doctors, caretakers, or family members seamlessly. It enables patients to monitor their health using various health devices such as blood pressure monitors, oximeters, or glucometers, to name a few. Their vitals are stored digitally in a secure encrypted cloud and are made accessible to doctors. TrackO also allows patients to update their vital stats manually and review/share historical data as and when required. In effect, every care plan is set by doctors and is reinforced by the application through notifications and reminders based on patients' vitals. Being aware that many family members are involved in taking care of the patients, the company also has provisions to give them access to the platform and patient information. This aspect further helps physicians to keep their patients on the program. The logic here is simple: if a doctor's office wants to implement an RPM solution, and a patient does not, or vice versa, they will not have a successful program. "There needs to be a way to manage both sides of the business—which is where we come in. Our offering helps to ensure that every program is successful, and I believe that we do that better than anyone else in the industry," says Read.
Empowering Patients in the Quest for Better Health
To best highlight the true value proposition of TrackO, Read cites an instance wherein their offering helped save a patient's life. Prior to implementing TrackO, one of their clients (physician) used RPM programs wherein patients were asked to track and write down their vitals and bring the collective data to their quarterly appointments. This methodology was ineffective on two counts: the data collected was dated, and patients had no way to notify the doctor about an emergency without getting on a call. This client saw the benefits of using TrackO fairly early as one of the patients on the program started showing signs of low blood pressure. "As the doctor's office was notified of this condition immediately through our platform, the care plan was changed quickly before any mishap. In fact, the patient's wife thanked us for helping her husband. This is the kind of impact we aim to impart. With our platform, doctors can seamlessly manage both patient outcomes and the care plan, and patients can keep their family and physicians notified of their health at all times," prides Read.
With many such success stories up its sleeves, MD-RPM envisions integrating TrackO with blood pressure cuffs, thermometers, pulse-oximeters, heart rate monitors, and glucometers. They are also looking to incorporate fitness gadgets like Fitbit and Google Fit to get a picture of a patient's daily life. This can help primary care physicians and specialists—to whom patients are referred to—get a better understanding of what's going on with patients' health. "Our mission to be more proactive rather than reactive for the health of our patients. By being able to correlate everyday activities with everything in the plan of care, be it via Telehealth, FitBits, RPM, or any other technology—we want to bring patient data to doctors in the most seamless way and promote better patient outcome. We at MD-RPM are passionate about what we do, and we will always strive to empower patients in their quest for better health," concludes Read.