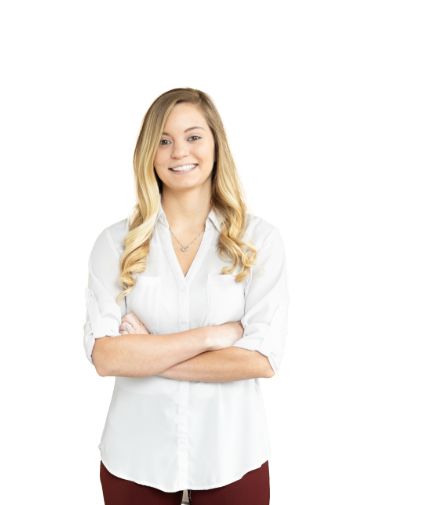 Shelby Neal, Vice President of Information Technology
David is a 65-year old man with hypertension and diabetes, who lives in a rural home in western Texas. He uses his medical devices, and one by one, begins to check his blood sugar, blood pressure, and other vitals. Following that, he answers personalized questions about his current symptoms. All of David's medical information is collected and sent straight to his primary care and specialty physician. The physician can use this medical information to proactively reach out to David via his virtual clinic platform and help him make necessary changes in his treatment and daily habits - allowing his doctors to identify and address potential risks before it leads to deterioration of his health or an expensive visit to the hospital. A stark contrast from a few years ago when David had to catch a bus and make a 100-mile journey for his weekly visit to the clinic. More such MDs and Patients are benefitted thanks to Accuhealth. The company's state-of-the-art healthcare data analytics/visualization platform, backed by a robust cybersecurity technology, is transforming the sector by enabling providers and their patients to leverage telemonitoring and telemedicine. In other words, Accuhealth aims to simplify these practices and effectively close the information gap between patients and healthcare professionals by providing vital information to help manage health outcomes in real-time.
Accuhealth has taken a 'physician first approach' in mind while developing the platform with the option to customize and the ability to scale with the client's business. Interlinking siloed healthcare systems to enable everyone within the primary network, Accuhealth calls the "circle of care" to be informed about a patient's condition and treatment's progress. Accuhealth's platform is similar to an information management platform, essentially replicating the general process of creating and setting up a security operations center (SOC). Instead of monitoring security events, such as a malware attack— the platform monitors health events of individual patients. "What allows us to be a market leader is that we built this customizable platform and service to scale with our partner clinics efficiently," explains CEO of Accuhealth Technologies, Stephen Samson.
An Extension of Your Clinic
"We tell this to every single one of our clients - we are an extension of your clinic. Importantly, we don't change the way the clinic works and instead adapt to their processes and integrate into their respective EMR solution," says Shelby Neal, Vice President of Information Technology at Accuhealth.
Once the Business Associate Agreement (BAA) is signed, the on-boarding process is as simple as creating an email. Clients begin with the filling of "registration forms" that cover the demographic information of their business, number of users, patient addresses, emergency contacts, and more.
Accuhealth integrates this information to create virtual clinics and patient accounts within the Evelyn platform using an identity and access management provider called "OneLogin." "To access the platform, simply type in our platform URL on a web-browser and provide your credentials," adds Samson. The company ensures that physicians and their respective patients are always connected using mapping control features of the platform, enabling smooth communication flow between physicians and their patients. "We facilitate gathering information for them and presenting it in a way that allows the doctor to provide better care and value-based therapies to the patients," further explains Samson.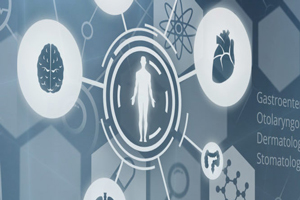 The physician's dashboard consists of widgets that display detailed information on critical and at-risk readings, helping with immediate triage. Each patient reading is updated and classified on the physician's panel in real-time, facilitating efficiency without changing any of the clinic's operational processes. The platform also allows users to drill down into a specific patient's data, such as the history of readings, whether it was reviewed, demographical information, comments and much more. This enables physicians to keep track of the progress of treatment and effectiveness of the medication. Another noteworthy feature of the platform is its ability to recognize weather patterns, correlate those with health events in specific geographical area, and advise patients to take preventive measures in advance.
End-to-End Managed Services
Alongside their innovative platform, Accuhealth also provides end-to-end managed services that help support users in executing tasks such as auditing logs and interfacing with patients. The company's dedicated Health Operations Center (HOC) consists of trained nurses who are the first point of contact for risk-reading alerts and can drill into a patient's information such as location, personal contact, and more, in cases of emergency. Also, notifications through SMS and e-mail are sent to concerned physicians apart from the general updates on the dashboard. To ensure patient adherence, Accuhealth's HOC team reviews, documents, and reports every single reading on their dashboard and is notified whenever a patient exhibits low adherence. In such cases, the HOC staff contacts the patient's phone via the platform's Amazon Connect integrated calling feature that records and transcribes the entire call, making it available for review in Evelyn.
Le bon Dieu est dans le détail
"When we were first starting, one of the major technology concerns of our client physicians was the fact that many other platforms are complicated and require multiple clicks to get a holistic view of patient data," states Neal. The firm, in its initial-stages, focused on the user-friendliness of the platform with a maximum of 'one-click' for accessing any data. The platform integrates patient readings from various medical devices such as blood pressure, body weight, blood glucose, oxygen levels, and more into a dashboard, enabling medical professionals to monitor the diverse list of patient information on a single screen and facilitating rapid turnaround time.
To help overcome the barriers of health services caused by the distance between patient and provider, Accuhealth has integrated a telemedicine feature into their Evelyn platform that enables doctors to do clinical examination over video chat without adding another piece of software to their technology stack. In addition, the company's vendor-agnostic platform allows integration with any Bluetooth or SIM-enabled device; patients and physicians can use devices they are comfortable with. "Most of our competitors will force their users to use a particular set of devices, while we're willing to integrate with anything," states Neal.

Accuhealth's Evelyn platform is a HIPAA and SOC2 certified platform that is fully auditable to ensure transparency in operations, recording, and monitoring of all transactions within its solution. "All patient information in our platform cannot be modified or deleted. The data is encrypted using state-of-the-art processes and procedures to ensure confidentiality and integrity," adds Samson. Furthermore, for doctors struggling with the tedious and manual process of calculations and submission of overhead bills, the platform enables automation of claims submission directly tothe Texas Medicaid and Healthcare Partnership (TMHP) with no extra costs to the clinic.

By understanding the significance of patient monitoring and its limitations, especially with the elderly and people with disabilities, Accuhealth was enabled to design a novel solution that foresees all possible scenarios. In one instance, Neal recalls a case where a patient with a history of high blood pressure had experienced an episode. The patient found himself in an undesirable situation, with no one around to help and fear of being admitted to a hospital. Fortunately, Accuhealth's HOC staff was able to contact his daughter from his emergency contacts within the Evelyn platform and instruct her to take him to his primary care doctor for medical attention. "Our telemonitoring platform saved the patient's life by having this connection into their home and detecting an emergency," Samson goes on to say, "our physician-first platform, coupled with our white-glove managed service provides a turn-key solution for physicians across the United States to take a leap into value-based care, and has solidified accuhealth as the market leader in this space".

Forging the Future of Healthcare

The company aims to geographically expand its platform and services to newer regions across the country. From a feature set standpoint, Accuhealth is continually upgrading its platform to align with the latest equipment in the healthcare market by identifying the diverse nature of medical devices used through customer feedback and allowing patients the ability to use their preferred devices to integrate with the Accuhealth ecosystem and connect with the care team remotely. Altogether, helping doctors provide efficient treatment of chronic diseases and give patients enhanced quality of life. With determination to position itself as a one-stop global leader in the healthcare sector, the company is working on EMR software integrations and is making substantial investments in machine learning and artificial intelligence in a bid to incorporate in its platform shortly. "A core part of what helps us navigate our business and provide value in our services is that we tune-in and act upon client feedback," concludes Samson.